Alaafin of Oyo's wife, apologize on IG for speaking negatively about His Royal Majesty
Alaafin of Oyo's wife, apologize on IG for speaking negatively about His Royal Majesty…
Abubakar Yusuf – 1 November, 2021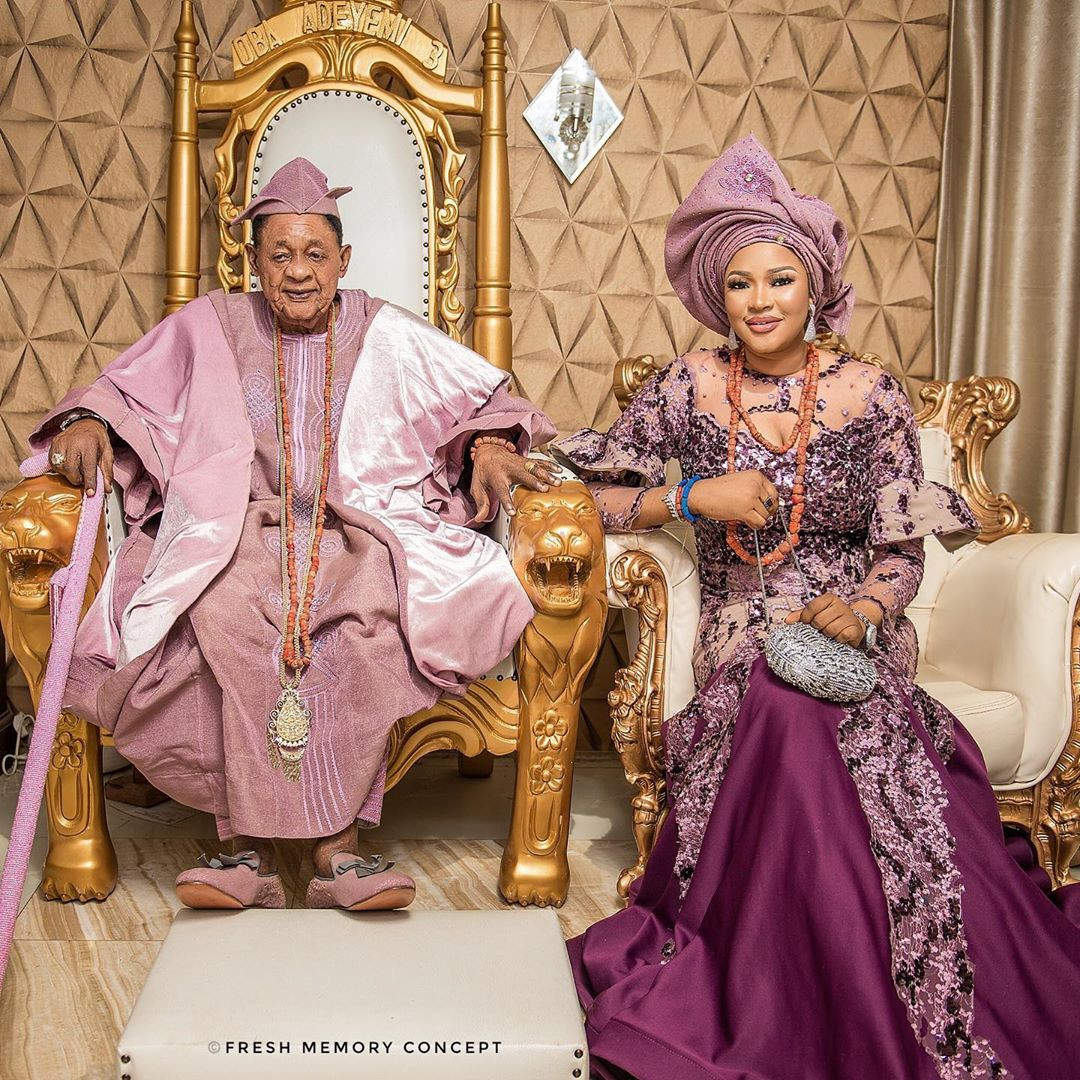 Queen Damilola, one of the estranged wives of Alaafin of Oyo, Oba Lamidi Adeyemi, has tendered an apology to the monarch and the entire royal family for speaking negatively of the monarch after she left the palace in April 2021.
Royalty Magazine gathered it's breaking news through Linda Ikeji's post
She left the palace after she was allegedly locked up in a cell for going against the palace rule. Days after her departure from the palace, she began to speak on why she left. In many of her comments, she bashed the monarch and the palace.
Queen Damilola  apologize and mentioned that frustration and some friends misled her to leave the palace.
More details coming soon….