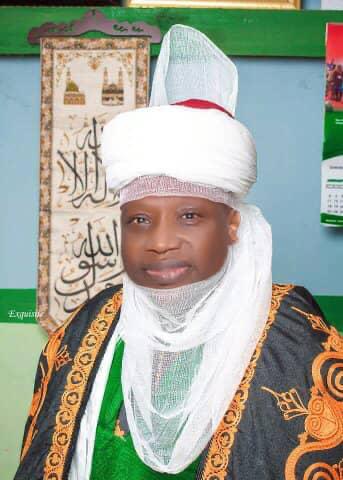 Danmajen Gwandu's Achievements
Engr. Farouk Ahmed Umar, is Danmajen Gwandu, Kebbi State.
Citation of Royalty Award 2023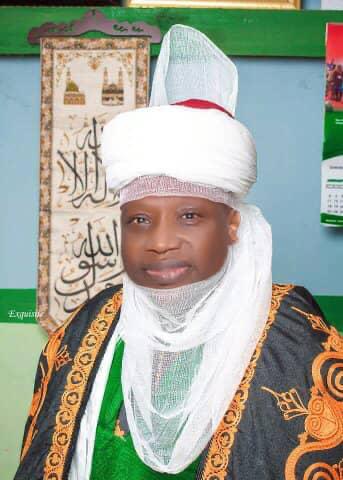 Danmaje is a committed and focused leader was born in Birnin Kebbi 18th/January/1964. He started his academic pursuit in Government Science School, Birnin Kebbi, where he developed interest in core science, a pursuit that led him to becoming a graduate of Mechanical Engineering of the Federal University Of Technology Minna, Niger State. He is also a Master's degree holder both in Business Administration (MBA) and International Affairs and Diplomacy from Lagos State University and Ahmadu Bello University (ABU) Zaria, respectively.
As a result of his doggedness and dedication to duty, various institutes found it worthy to confer on him prestigious awards as listed below:
•National Productivity Order Of Merit (NPOM) award
•Fellowship of the Nigerian Society Of Engineers (FNSE) award
•Fellowship of the Nigerian Institute of Mechanical Engineers (FNiMechE) award
•Fellowship of the Chartered Institute of Chartered Administrators (FCIA) award
• Member Chartered Institute of Supply and Purchase Management (FCISPM)
Engr Farouk, a registered Engineer with the Council for the Regulation of Engineers in Nigeria, started his career briefly with Sokoto Cement Company of Northern Nigeria, as a technical officer, a position he left for further studies. At the completion of his NYSC, in 1989, he joined the Federal Ministry of Labour and Productivity and rose to the position of Chief Trade Testing Officer. His quest for Excellence and better opportunity to serve Nigeria, led him in 2002 to join Nigeria Airspace management Agency. An organization he has been till date.
In NAMA, he has held various positions such as:
•Director Safety Electronic and Engineering Services 2016 – date
•General Manager Special Projects (NORTH) 2012 – 2016
•General Manager Procurement 2009 – 2012
•Airspace Manager Minna Airport 2006 – 2009
•Chief Engineer Abuja Airport 2002 – 2006
Since becoming the DSEES, he has led the directorate to achieve great feats in the history of Aviation in Nigeria. Notable among which are:
• Installation of Solar Systems For Navigational Aids sites in Kano, Lagos, Benin, Minna, Sokoto, Akure, PHacourt, etc.
• Installation of instrument Landing systems at Kaduna, Kano, Lagos, Pharcourt, Benin , Maiduguri, Minna, Akure, Yola, Ibadan etc.
• Installation of High Power Stand Alone Upper Air Communication System (RCAG)
• Installation of 10 watts VHF Stand Alone for Aerodrome and approach radio communication systems.
• Optimization of Total VHF Coverage Of Nigeria.
• Procurement and installation of Mobile Tower.
• Procurement and installation of Surface Movement Radar on going.
• Redesigning of Nigerian Upper Airspace architecture (RCAG) to meet up with increased Air traffic demand.
• IP based PABX in six Airports (Calabar, Ilorin, Benin, Akure, Kaduna and Enugu)
He is currently working on replacing an obsolete TRACON SYSTEM with modern Wide Area Multilateration, with capabilities in ADS-B, ASMGCS, SENSORS AND CAMERAS. This will capture low level flying helicopter to further enhance security as well as boost economic activities and revenue generation for the federal Government within the Niger Delta.
Due to his involvement in grass root humanitarian activities, He was appointed The DANMAJEN GWANDU and MATAWALLEN GABAS. These obviously are in recognition of his commitment and contribution to the development of the Gwandu Emirate and the sustenance of the legacy of his ancestors.
Engr. Farouk Ahmed Umar, a Prince and a 7th descendant of Sheikh Abdullahi Fodio (a famous jihadist of the 18th century) is Happily Married with Children.